INVESTING FOR IMPACT- THE EVPA SURVEY 2017/2018
European Venture Philanthropy Association
EVPA launched a new publication "Investing for Impact | The EVPA Survey 2017/2108".
It  explores where and how European venture philanthropy and social investment  organisations (VP/SI) deploy resources to support social purpose organisations.
This survey gathers and analyses data from 110 practitioners across Europe adopting the core practices of the VP approach (i.e. tailored financing, non-financial support and impact measurement and management). According to EVPA in 2018, European VP/SI organisations are living up to the expectations of supporting social innovation by investing in early-stage high-risk ventures.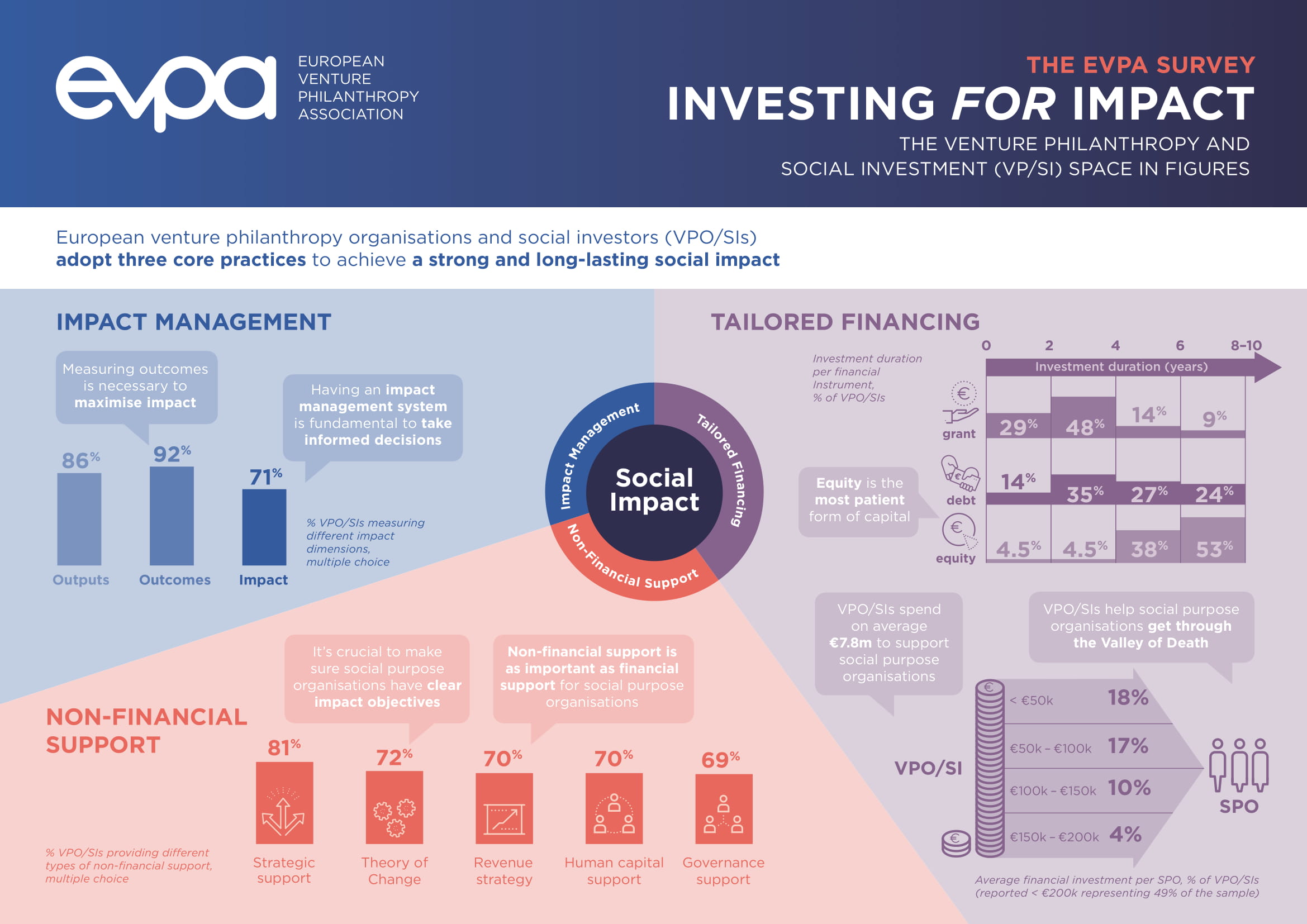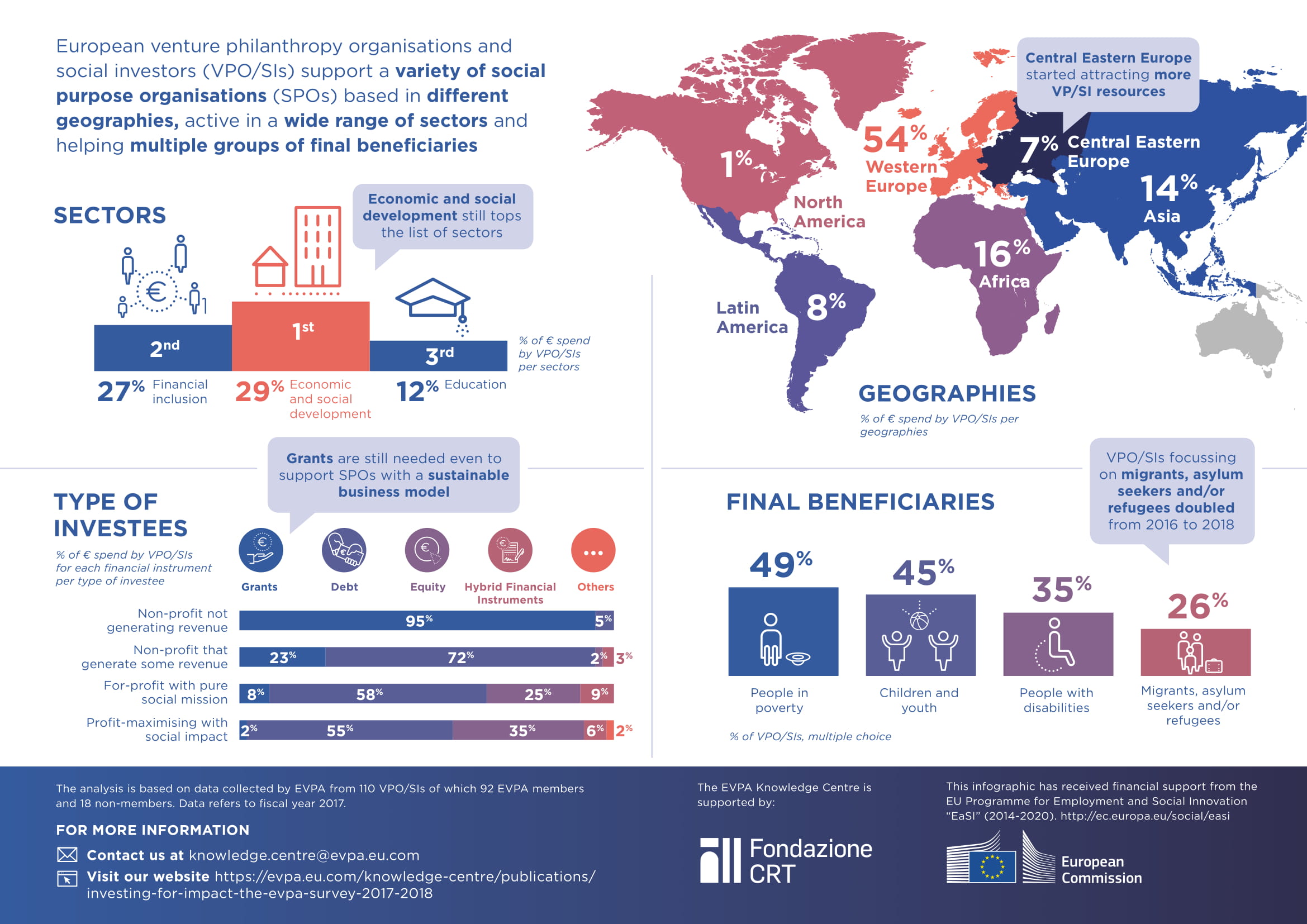 FYI Philanthropy Impact will be discussing venture philanthropy at our event on 4 December – Venture Philanthropy: transforming social investment into impact  Celebrating the impact of Doug Miller and his colleagues
Time             Registration 17:00; Discussion 17:30-19:00; Networking Reception 19:00-20:00
Host              Farrer & Co 
Venue           66 Lincoln's Inn Fields, London WC2A 3LH
Chair:          Lord Triesman, Executive Director at Salamanca Group 
Interview:    Doug Miller, Chairman, International Venture Philanthropy Center interviewed by Lord   Triesman
Panel:          Hannake Smits, CEO, Newton Investment Management 
                   Julia Grant, CEO  Pro Bono Economics
                   Madeleine Clarke, Chair, European Venture Philanthropy Association and
                   Executive Director and Founder of Genio.
European Venture Philanthropy Association