Self-care – A new chapter for the Building Health Partnerships programme
Self-care – A new chapter for the Building Health Partnerships programme
May 2017
News
Background

The Building Health Partnerships programme brings local people, local authorities, Clinical Commissioning Groups, voluntary, community and social enterprise organisations together to grapple with health related themes like mental health, or social value. Over the last year, in partnership with Social Enterprise UK, we have delivered over 135 workshops in 22 areas across the UK.
The programme is carefully tailored to the specific needs of each area and every workshop is designed to share learning, experience, expertise and ideas. Read more and watch films about our work in Bolton and Brighton and Hove.



A new programme focussing on self care

We are pleased to announce that NHS England and the Big Lottery Fund are jointly funding a new programme focussing on self care in 8 Sustainability and Transformation Plan (STP) areas. Self care is about helping people to understand what they can do to better look after their own health and that of their family, as well as living as healthily as possible.
The focus will be on building relationships at a local level to develop, agree and implement a joint action. STP areas in the programme will be able to access a mixture of facilitated support, expert input, links to other networks and initiatives and communications expertise.
The programme is intended to support STPs to more effectively engage with all the providers and people necessary to meet their plan objectives – in line with the Five Year Forward View.
What type of project is it?

Bespoke, facilitated workshops in 8 areas with work behind the scenes to engage, motivate and share cross area insights.
The brief – What is the purpose of the work?

To advance cross sector working to encourage and promote self care

Capture learning and ideas from 8 areas to share across all 44 STP areas



What difference will it make?
Build on and embed cross sector working relationships at a local level
To collectively develop an implementation plan around self care ensuring buy in and commitment


Time frames:

June 2016 to June 2017

The eight selected areas will be announced by 21st April 2017
Email contact

Houda@ivar.org.uk
Back to results
---
You might be also interested in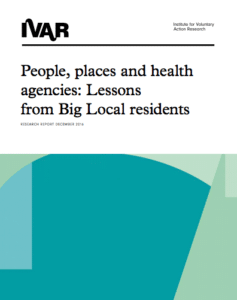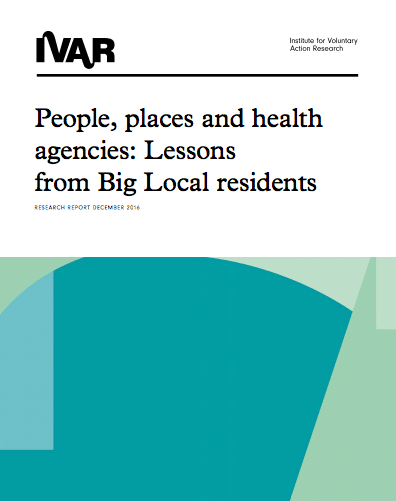 People, places and health agencies: Lessons from Big Local residents
Comments are closed.